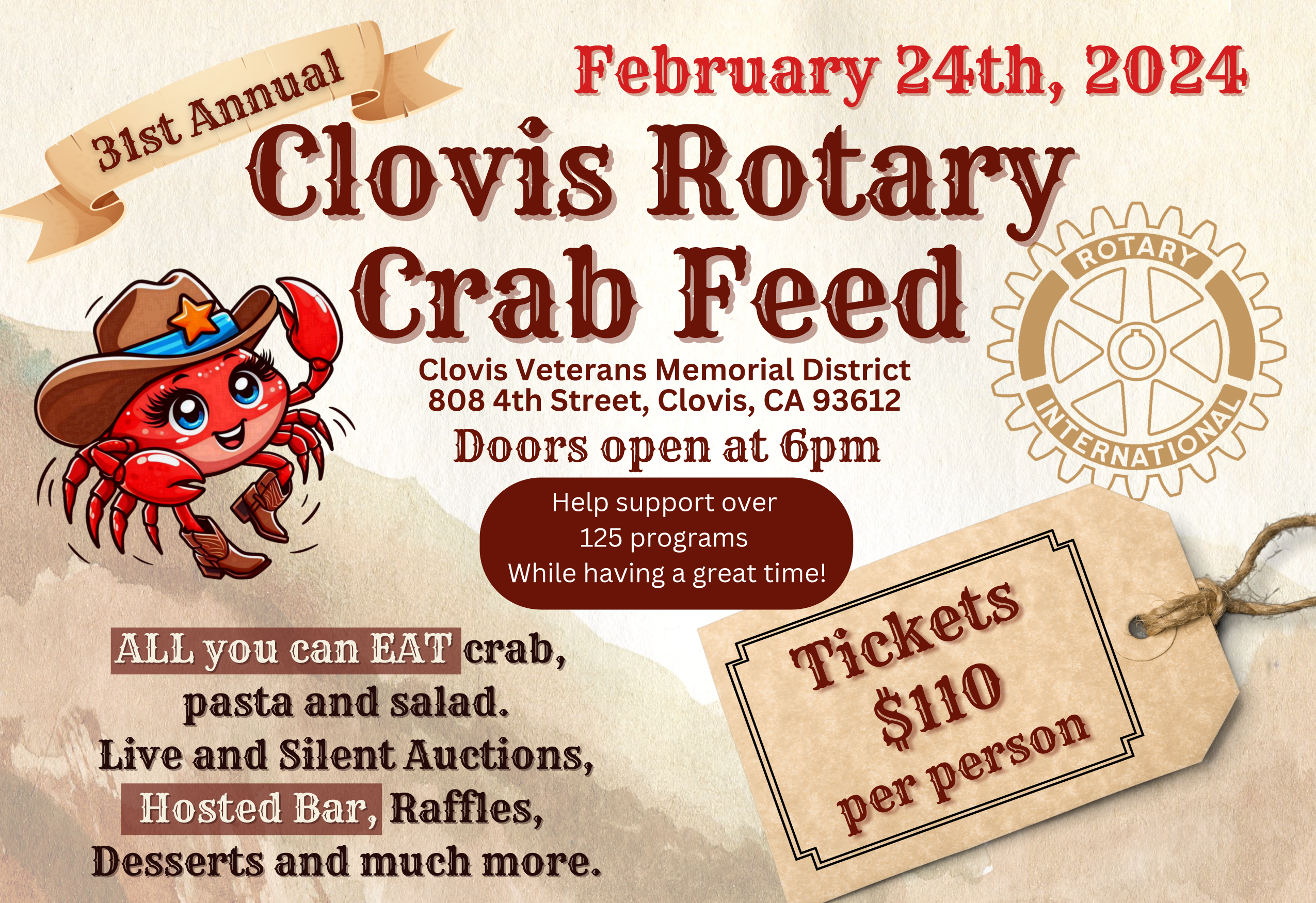 Crab Feed
This event is the largest fundraiser for our club and features all-you-can-eat fresh crab complete with salad, pasta, dessert and a hosted open bar (drinks are on us).
Many of our regular attendees come from other parts of the State.
Our Crab Feed is far more than just a delicious dinner. It includes live auctions, a very large silent auction with over 300 items and a mouthwatering dessert auction. It also includes a raffle for a wheelbarrow full of top shelf booze.
Our live auction in the past included helicopter rides, getaways to foreign lands, a weekend on a private yacht, catered dinners and much, much more – all are sold during a lively and entertaining auction with a professional auctioneer.
Next Event – February 24, 2024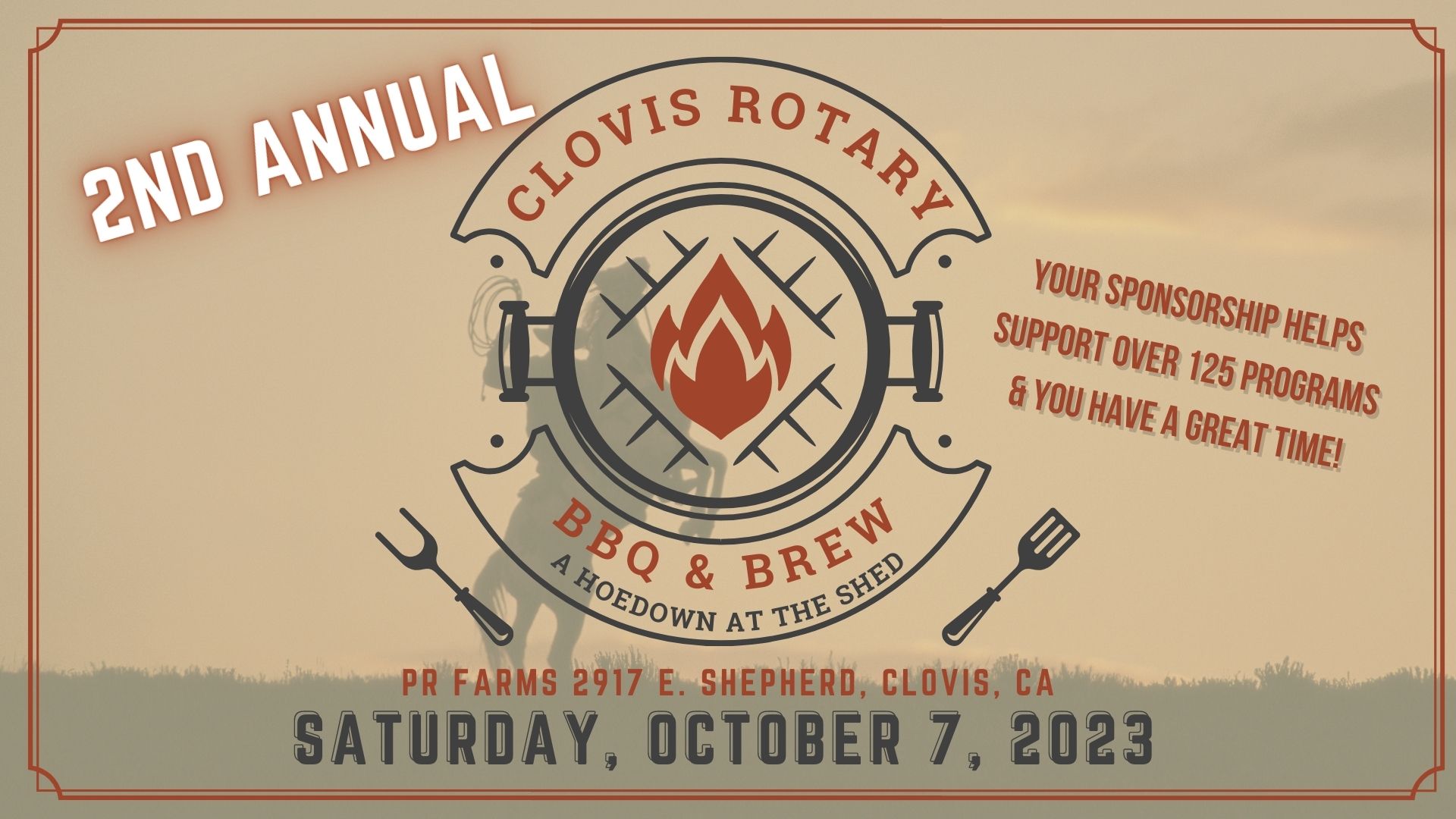 BBQ & Brew
Clovis Rotary has been recognized for many years for its annual crab feed, now in its 31st year. The crab feed is considered by many to be the "best of the best" of events held in Clovis when considering size, value, fun and benefit to the Community.
In the tradition of the Clovis Rotary Crab Feed the Clovis Rotary BBQ & Brew is an event where you can go to dust off your dancing boots and enjoy an evening of BBQ, line dancing and beer tasting! The money raised at the BBQ & Brew supports the many service projects of Clovis Rotary.
Clovis Rotary successfully completed its 2nd Annual BBQ & Brew at The Shed (P-R Farms) in October 2023. Guests enjoyed live music from John Pemberton, a freshly prepared BBQ dinner and their ticket included beer tasting from local breweries. Guests had lots of fun participating in the dessert auction and the many games that were set up for guests to win prizes. 
Next Event in 2024 – Date TBD
Tickets NOT CURRENTLY AVAILABLE.